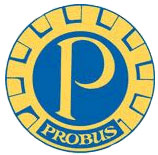 Robert Washburn spoke to the Cobourg Probus Club on Jan. 19, 2012 as part of the public education initiative for the James Cockburn Statue Project.
Probus is a worldwide organization sponsored by Rotary. It is not a service club and it is non-secretarian. The clubs provide an opportunity for people to meet socially and learn about community issues and happenings.
It was a lively meeting and the audience was very engaged. There were plenty of follow up questions.
A copy of the speech can be downloaded here.